$

9.50

USD
Replenish - Intensive Oil Treatment for scalp and hair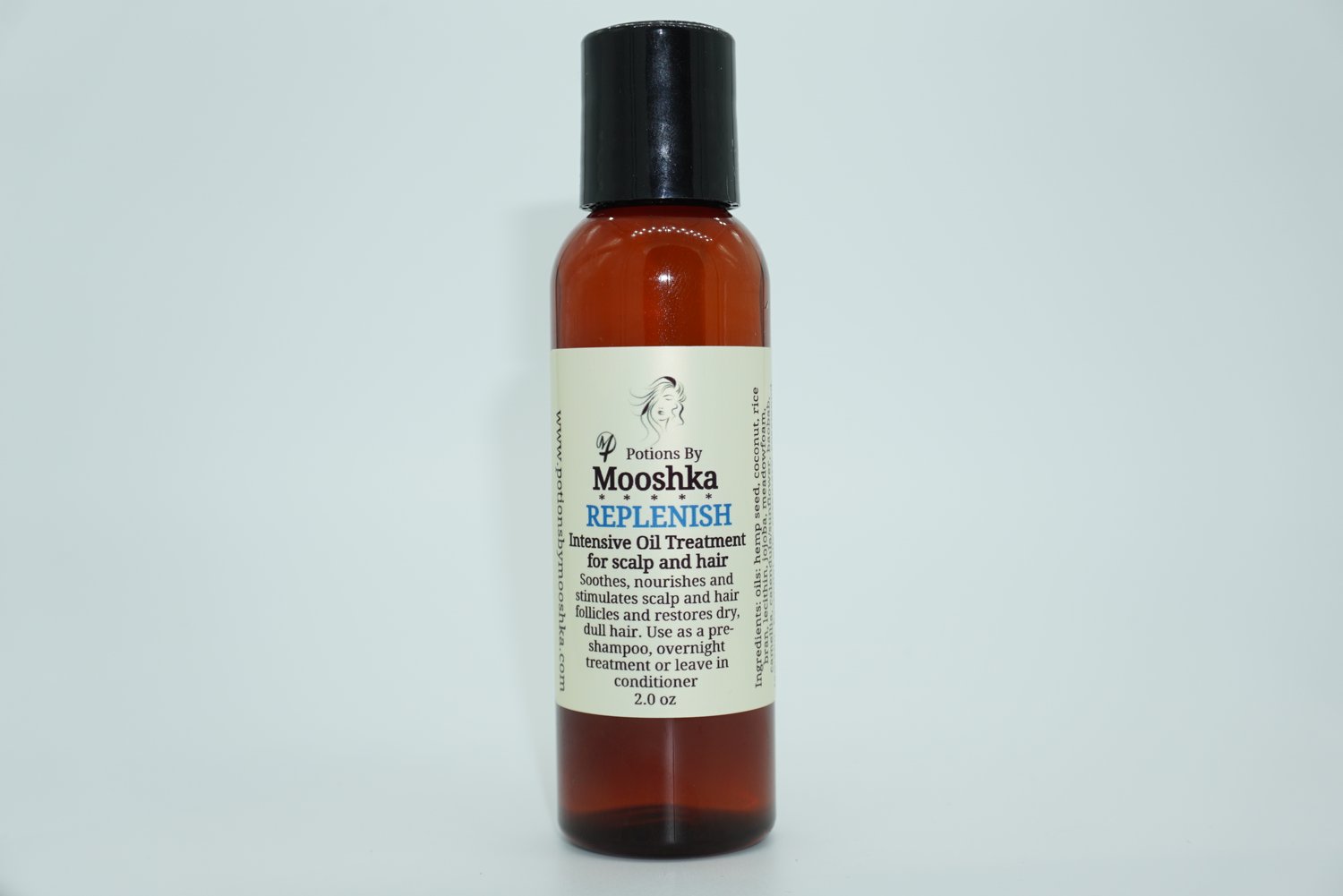 Packed with nutrient rich oils and essential oils, this intensive oil treatment is formulated to soothe, nourish, strengthen and condition dry, itchy scalp while boosting circulation and stimulating growth. This concentrated blend can be used daily as a spot treatment for problem areas on the scalp, as a prewash treatment, or as a nourishing, weekly overnight deep treatment. You can even use it as a leave in conditioner anytime your hair is looking dull or is feeling dry or frizzy. Just a couple drops are all you need!
With special ingredients like:
Hemp seed oil - known to soothe tender damaged skin and works to condition scalp and treat damaged areas.
Tamanu oil - strengthens hair, soothes and conditions dry, flaky scalp
Camellia oil - moisturizes the scalp and hair, from the hair follicle to the tip, soothes itch and stimulates hair growth.
Meadowfoam seed oil - coats the strands and leaves the hair smooth and shiny, more manageable.
All this, and more, without the use of toxic chemicals.
Directions for use: For spot treatment, locate problem area, apply 1-2 drops and massage into skin. Apply morning and night or as needed. For a total scalp treatment measure 10 drops into palm of hand. Dip fingertips into oil, slightly spread fingers and starting at hairline and massaging toward crown of head. Repeat from forehead, temples and base of neck. Massage in well. For longer hair, when finished massaging scalp, add 5-6 drops to palm, rub hands together and apply to hair. Best applied at least 30 minutes before washing hair. (The longer you leave in, the better). Can be applied at bedtime, wrap and allow to remain in overnight. Wash as usual. If using as a leave in conditioner for dull, dry, or frizzy hair, only a few drops between your palms and gently squeeze hair to apply and "comb" fingers thru hair to distribute.
Gentle to the skin. If any adverse reactions occur, discontinue use.
Ingredients: hemp seed oil, coconut oil, rice bran oil, lecithin, jojoba oil, meadowfoam oil, camellia seed oil, calendula/sunflower infusion, baobab oil, tamanu oil, Essential oils: rosemary, rosewood, tea tree, lavender, cedarwood, peppermint