$

18.00

USD
Daily Essentials - Anti-aging Facial Serum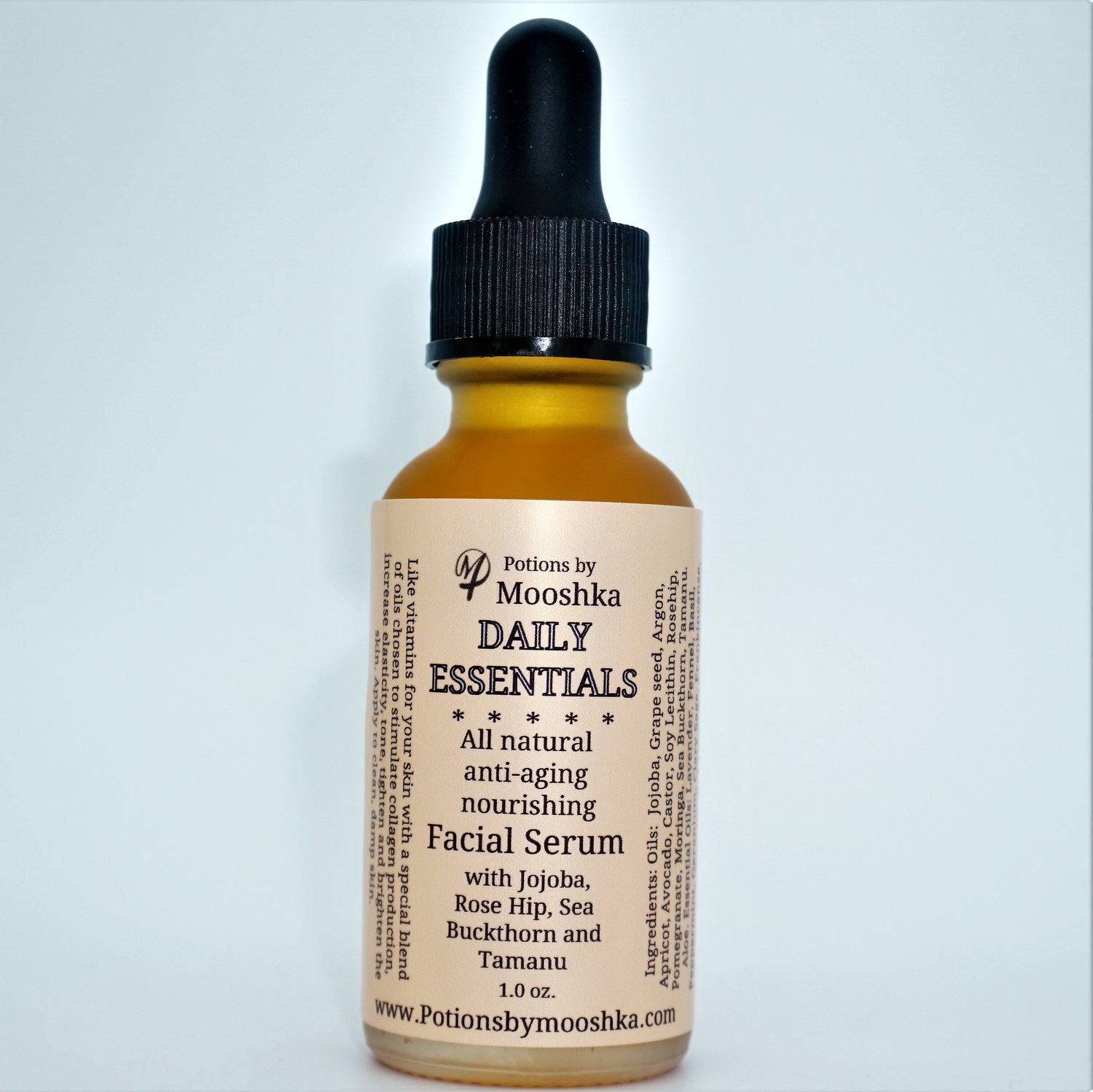 A blend of rich, natural, moisturizing oils, each chosen for their own unique benefits to the skin, resulting in a rich, nourishing serum. Packed with vitamins and antioxidants, its ability to moisturize and soften the skin is just the beginning. Rosehip oil is known for its ability to stimulate collagen production, while geranium increases elasticity. Grapeseed, fennel, pomegranate and frankincense all known to tone and tighten, decrease puffiness. Lavender, peppermint and basil soothe the skin, while coconut and raspberry oil are known to provide protection from the sun. All that and more, just 2-3 drops in the palm of your hand, dab across the face and neck and massaged into your skin. Feel the warmth and breathe the stimulating aroma. Feels like you've done something good for yourself, and you have!
Ingredients: Jojoba oil, grapeseed oil, apricot oil, argon oil, avocado oil, castor oil, soy lecithin, pomegranate oil, rosehip oil, moringa oil, sea buckthorn oil, tamanu oil, aloe. Essential oils: lavender, fennel, basil, peppermint, geranium, clary sage, frankincense, grapefruit, lemongrass
Directions: Apply morning and/or night, alone or under moisturizer. If concern for allergies, test a small area for sensitivity and discontinue use if reaction occurs. For external use only.